2016 was the years I make a comeback into the anime world. In fact I never really left, since I continue reading manga, my interest was still there, I just needed a little help to fall into the pit again.
This help came when I decide to give a hand to manga the Tumblr page of an anime community called Advanced Anime. If I wanted to know what I was reblogging, I needed to start watching anime.
2016 was also the year of the death of Advanced Anime, still can believe it doesn't exist anymore, still can believe the last owner decide to let in go like that without telling us anything. Yes the website wasn't as popular than before, but people still visited it, so it wasn't completely death. It just need a bit more attention.
---
As I said, 2016 was the year I came back into the anime world and the year I start blogging again. I first start by having my own anime Tumblr page Anime Psycho, but I soon realize that it wasn't what I needed. So I created this blog on WordPress since I knew it would give me what a I looking for, a blogging platform easy to navigate with really nice theme and template. I know there is other place where I could do what I do on here, but I use to have an other blog, on Kpop, WordPress thus I already knew how to work with it.
Creating this blog is probably one of the best decision I made in 2016. I meet awesome other blogger and became friend with some of them.
---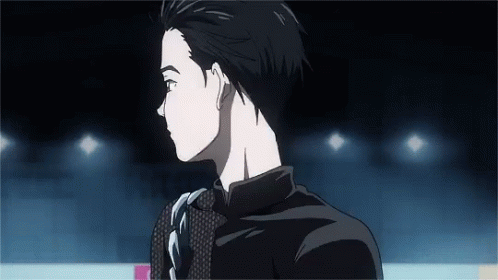 Since I came back to the anime world late in the 2016 I didn't watch a lot of anime from this season. I watch some Spring and Summer anime, and maybe follow six from the Fall season.
Favorite 2016 Anime
– Joker Game (Spring)
– Bungou Stray Dogs (Spring/Fall)
– 91 Days (Summer)
– Yuri on Ice (Fall)
– Haikyuu!! Season 3 (Fall)
– Drifter
Favorite Opening 2016
– Reason Triangle (Joker Game)
– Signal (91 Days)
– History Maker (Yuri on Ice)
– Hikari Are (Haikyuu!! S3)
Favorite Ending 2016
– Namae wo Yobu yo (Bungou Stray Dogs)
– Kaze Ga Fuku Machi (Bungou Stray Dogs)
– You Only Live Once (Yuri on Ice)
– Mashi Mashi (Haikyuu!! S3)
– Double (Joker Game)
---
2016 was the year I came back to the anime world, in show me some good memorable anime. I'm looking forward to see what 2017 will bring us.
Hope you will also stay around.