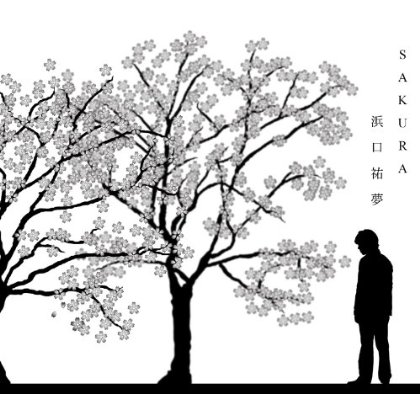 Series: Prince of Tennis
Artist: Hamaguchi Youmu
Type: Ending
Sung by Hamaguchi Youmu, "Sakura" is the 6th ending of the sport anime series Prince of Tennis, and it's probably one of my favorite.
It open with a gentle piano and string line. Until the middle of the 1st verse, you can only heard the soft voice of the singer with the piano, then the flute come to accompanied until the chorus. It's a simple ballad without big percussion, the only none classical instrument that can be heard are the drum and the electric guitar which blend well with the string section and piano.
"Sakura" is one of those ending that can't be related in any way to the anime, except maybe the nostalgia feeling that come through it. The track is a sad love song talking about a bitter parting. The only way that could be related to Prince of Tennis is if Sakuno actually had confessed her feeling to Ryoma not long before he left for the USA.
Let's walk on that road where the SAKURA blooms together
The SAKURA blooms and lets the spring breeze pass
softly and waveringly, I take off
So that happiness can't escape, I want to give you
Clear water

Translation Credit: Words of Songs